I found another 2 new books this week! All thanks to
Blogs with Bite
.
In the city of Minhorne, Darkborn and Lightborn live side by side, never meeting, divided by a powerful mages' curse that makes daylight lethal to the Darkborn and darkness lethal to the Lightborn. They are divided, too, by their acceptance of magic and technology, their politics, their religion, and their views of the proper conduct of men and women.

An act of necessary succor brings Darkborn physician Balthasar Hearne to the deadly attention of agents of a new and unrecognized enemy of both Darkborn and Lightborn. His aristocratic wife, Telmaine, is forced to use magical abilities she has all her life kept hidden, to protect her husband and her children. And Ishmael di Studier, mage and social outcast, who has spent decades defending his borders home from the marauding Shadowborn, now finds himself engaged against an even more dangerous enemy.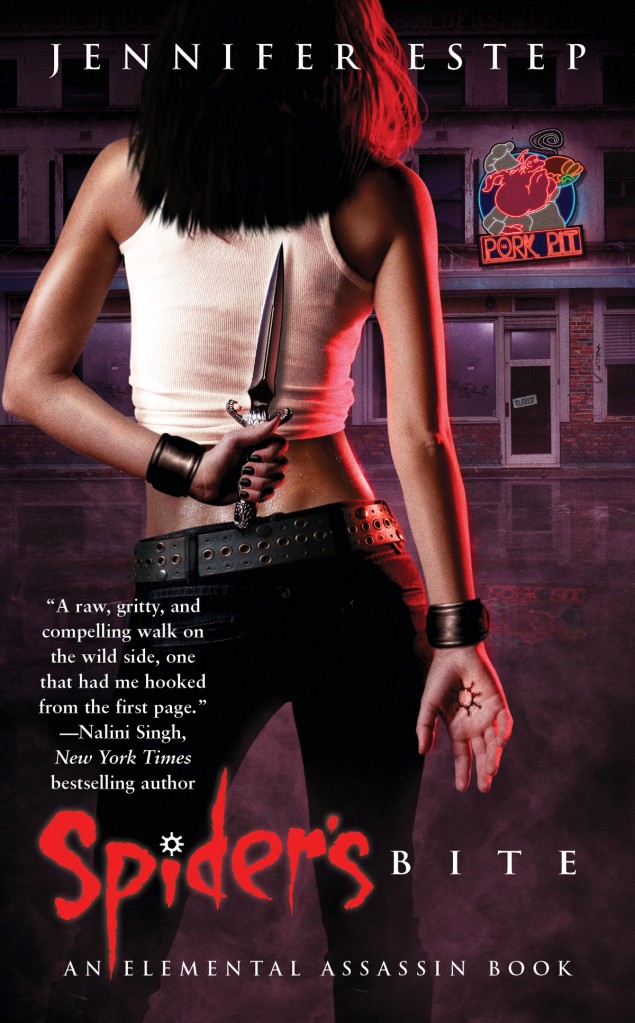 They call me the Spider. I'm the most feared assassin in the South -- when I'm not busy at the Pork Pit cooking up the best barbecue in Ashland. As a Stone elemental, I can hear everything from the whispers of the gravel beneath my feet to the vibrations of the soaring Appalachian Mountains above me. My Ice magic also comes in handy for making the occasional knife. But I don't use my powers on the job unless I absolutely have to. Call it professional pride.

Now that a ruthless Air elemental has double-crossed me and killed my handler, I'm out for revenge. And I'll exterminate anyone who gets in my way -- good or bad. I may look hot, but I'm still one of the bad guys. Which is why I'm in trouble, since irresistibly rugged Detective Donovan Caine has agreed to help me. The last thing this coldhearted killer needs when I'm battling a magic more powerful than my own is a sexy distraction...especially when Donovan wants me dead just as much as the enemy.