April was a month that I really found my blogging rhythm, I also discovered scheduled posts and am making the most of using the time i have. On the reading front it was interesting. At the start of the month I read three books in one day, a new record! And then the reading went back to normal. After four months I think I'm starting to find my voice and it's making blogging that much more fun every day.
My Favourite book for the month would have to be: Perfect Chemistry by Simone Elkeles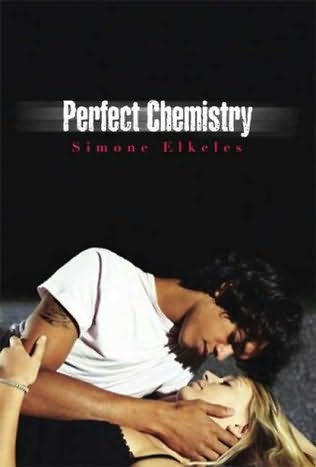 In April I read 10 books.
Taken By Storm - Angela Morrison
Midnight Pearls: A retelling of "The Little Mermaid" - Debbie Viguie
Perfect Chemistry - Simone Elkeles
Venom - Joan Brady
Embers - Laura Bickle
Hex Hall - Rachael Hawkins
Twilight: Graphic Novel Volume 1 - Stephanie Meyer & Kim Young
Beautiful Creatures - Kami Garcia & Margaret Stohl
Sweet Dreams, Miss England - Iris Blobel
Can You Keep A Secret - Sophie Kinsella
I reviewed 6 books.
I was successful in the April leg of the 12x12 Reading Challenge...my goal was 10 books :D
I bought 11 books - still trying to cut down
I received 2 books (my first ever review book! and a gift from my boyfriend)
My TBR Pile at the start of the month was 932 At the end of the month it is 1,018 (i think i'm going to have to start culling books)
I received my first ever review book this month! So exciting :D Thank you to
Iris Blobel
for sending it to me.